Who is our best friend when it starts raining cats and dogs? Or when the frost hits? Or when the wind blows with cold power straight to our faces? The winter coat!
A man without a winter coat of quality is like a snail without a shell. The winter coat is our portable house during wintertime. The classic choice is the pea coat. The more informal option is without any doubt the black leather jacket. If you need a stronger protection, consider the use of a shell jacket. Insulated winter coats have really gone a long way.
The types:
*Pea Coats: The top popular choice. Their origin stems from sailors who used to wear them in cold and windy weather. Made from densely woven wool, they not only retain the body heat - they trap it! They are also the classic option when in need of a waterproof jacket. Our advice is to select the closest fitting pea coat but do consider that you need to fit several layers of clother beneath it. As pea coats make men bigger than they really are, they are much more appropriate for slimmer men. The good news is that this coat type is broadening the shoulders and the chest.
*Leather Coats: Every wardrobe bows in the presence of a leather coat - a garment that would never ever go out of date. Leather is one of the best insulators, if properly taken care of. It must be treated with special products to keep its waterproof quality. There are various of leather coats in terms of length - knee, mid thigh or full length. The word of warning here is for shorter man to avoid long coats as they seemingly shorten them even more.
Vegans should consider some faux leather models - they are cheaper and are waterproof, but compromise on the level of warmth.
* Shell Jackets: Summer guys, this is for you! Shell jackets tend to be worn by men who prefer to stay away from one fluffy, thick jacket. They are also all body type - friendly. The usual hood they come with is there for additional protection. Usually made from nylon or polyester (breathable materials).
With the quick approach of winter, one fashion basic becomes an absolute everyday must in the male's wardrobe – the grown-up coat. The coat is a strong fashion staple – it can make or break a man's overall style. It is said that a man should dress according to his status, or go even further and dress according to the status he wants. If you wish to be taken seriously at work get a nice, quality coat in a neutral colour which is a great fit and the perfect material. The right coat will give you the necessary confidence even during the dullest and coldest day. A grown-up man with a serious job needs to dress accordingly – no hoodies, zipper jackets and motorcycle jackets. The coat must be presentable and stylish. The coat might be the first and the last thing someone sees from your outfit, when it's cold outside. The coat and the shoes are what truly make a man, especially in winter.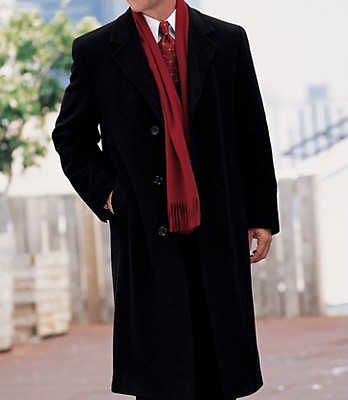 The most important step in buying a coat is realizing that you need a specific type of coat – duffle or topcoat. These styles are versatile, comfortable and classic, which makes them timeless. Buying a quality expensive coat is the smartest investment in your style, because you can wear it for years to come. Avoid asymmetrical designs and materials that won't keep you warm enough.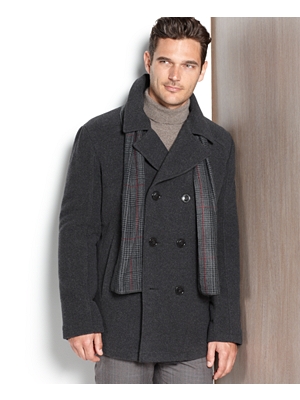 A good coat consists of 80-100% of wool and can last for up to five years if you take proper care of it. Styles and trends evolve, but a quality winter coat remains. You can wear it above a suit jacket, a dress shirt or a jumper. Pick a coat that will leave enough space for movement and a thick jumper, but don't choose a too bulky style, because it won't give you any shape. Topcoats are perfect for formal occasions and duffel and peacoats are more casual types.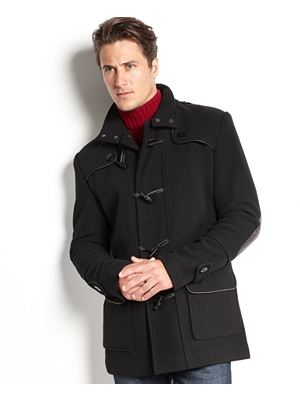 Invest in a monochromatic colour such as grey, navy and black – tis way you will easily pair the coat with just about any piece of wear in your wardrobe.

Authors: Teodora Todorova and Angelina Buchvarova